"Birthday parties are currently unavailable due to facility closure/facility capacity. We hope to be able to celebrate with you and yours very soon. Keep checking our Birthday page for up to date information. Thank you!"
PLANET GYMNASTICS BIRTHDAY PARTIES ARE OUT OF THIS WORLD!
Your child, and their friends, will get full and private access to our state-of-the-art gym supervised by two of our fantastic instructors. After swinging their way through the gym, the party will move into one of our beautifully decorated party rooms to continue the celebration!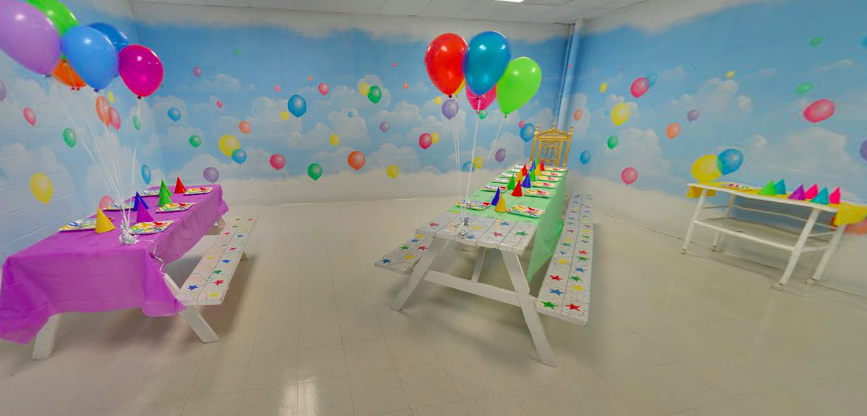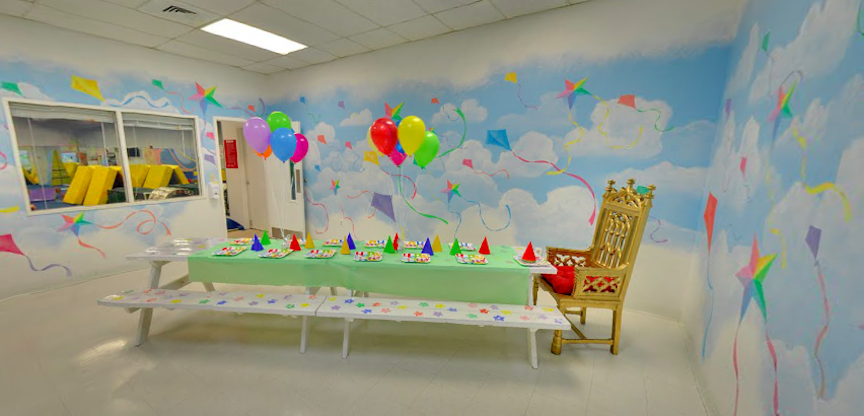 YOUR BIRTHDAY PACKAGE INCLUDES:
1 Hour in the gym

½ Hour in the party room

2 highly skilled instructors

A special activity

just

for the birthday child: zipline or bungee

The zipline or bungee is not available for guests of the party

A gift for the birthday child

Total clean up post party

An afternoon of fun and games they will not forget!
PLEASE NOTE: Parties are for children turning 4 and up. Parties for 2-3 year old are available by special request. Please call the office for more information.
PRICING:
$425.00 for members, $450.00 for non-members.

The price includes up to 18 children. Each additional child is $14.00.

A $100.00 non-refundable deposit will be charged when booking to reserve the party. The deposit will be applied to the cost of the party and balance will be charged the day of the party.
SCHEDULING:
Parties are held on most Saturdays and Sundays

Saturday parties are offered at 1 PM, 2 PM, 3 PM & 4 PM

Sunday parties are offered at 1 PM, 2 PM, 3 PM & 4 PM

Even hour parties are held in the Kite Room

Odd hour parties are held in the Balloon Room

After completing the online contract for booking, you will be charged the $100.00 deposit. No booking is confirmed until you receive an email from

parties@planetgym.com

.

No reservations will be taken over the phone.
WHAT TO BRING:
Tablecloths (2 for the Kite room, 3 for the Balloon room); standard picnic table size

Food (cake, ice cream, drinks, pizza, etc. No alcohol.)

Paper plates, napkins, cups, utensils, etc

A knife to cut the cake, matches, candles

Party favors
PLEASE NOTE: Nothing may be taped to the walls in the room. Decorations must be self-sustaining. Piñatas may be pull string only. We have a refrigerator and freezer for your cold goodies. While you can order pizza from wherever you'd like, we suggest Nick's Pizza House in Natick. Their number is (508) 655-6098.
HOW TO BOOK A PARTY:
Find your preferred date on the calendar below.

Simply click on the time you wish to book.

Times showing on the calendar are the AVAILABLE times

.

Blank days have been booked and are unavailable.

Once you've clicked on the desired time, our prompts will take you through the rest of the process.

Specific day of instructions and other pertinent information will be emailed after booking.
PLEASE NOTE: Charging of the deposit and sending of the confirmation email are not automatic and can take up to a week to process.
OTHER IMPORTANT INFORMATION:
Every attending child is required to fill out a waiver. These can be done ahead of time and brought the day of the party, or can be completed by a parent/guardian the day of the party. Participation Waiver CLICK HERE
Aside from the birthday child's parents, we strongly discourage adults from entering the gym. Exceptions can be made for children under 3, and for children with special and/or medical needs. If an adult enters the gym, they must sign a waiver and are not allowed on any equipment – no exceptions.
We do not offer joint parties for siblings or friends. A party is for 1 birthday child (or twins if applicable).
Times showing on the calendar are

AVAILABLE

.
Upcoming Holidays: Feb. vacation 2/17-2/21, Easter 4/12, April vacation 4/20-4/24, Memorial Day 5/25