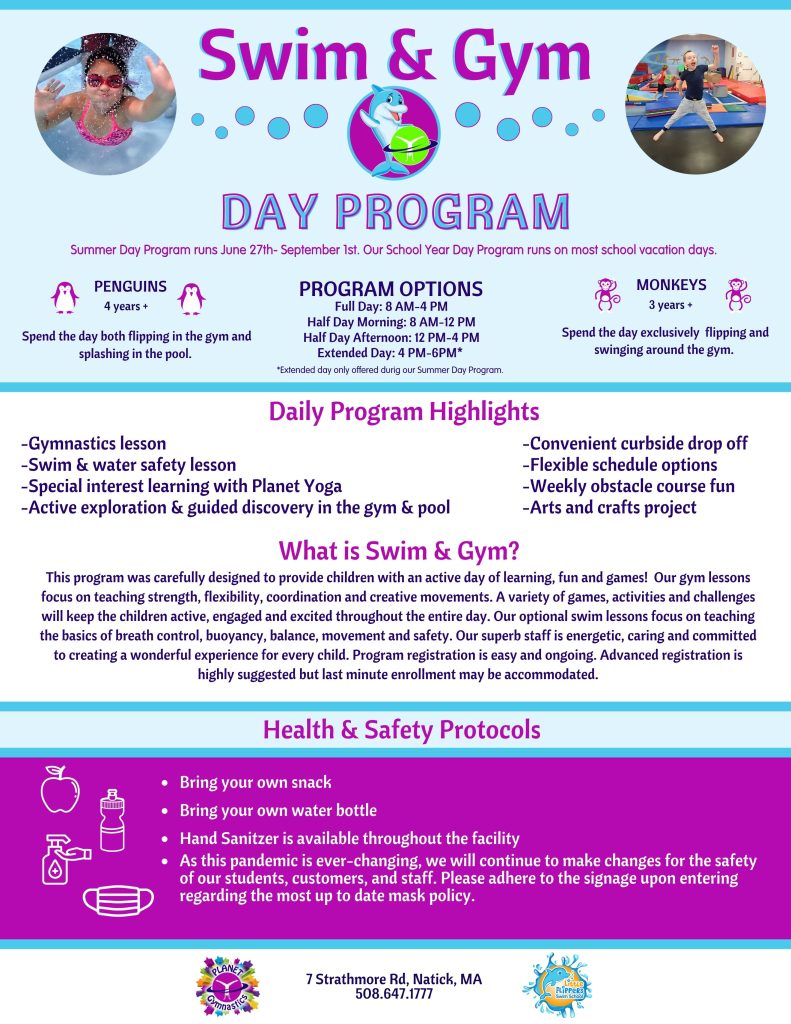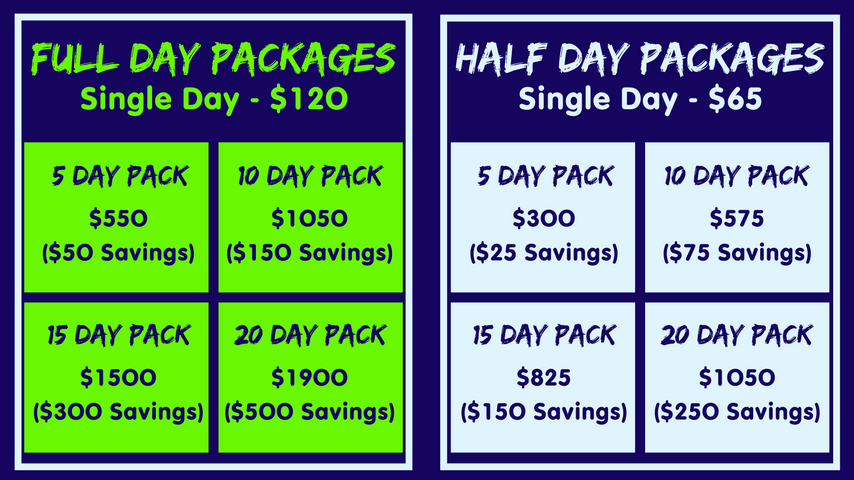 In order to keep our students and staff safe during this time, we will be following the Health and Safety Protocols as listed on our website.
During our summer program, your child may be doing some activities outdoors. These activities are specified with a picture of a sun on them in the events calendar. Planet Gymnastics will be providing sunscreen and bug spray for your child. If they require a specific type of sunscreen or bug spray please bring it in your child's bag and let the staff know upon drop off.
If a cancellation needs to be made please call the front desk or email swimandgym@planetgym.com. A cancellation reported two weeks before the scheduled date will result in a refund upon request. Cancellations after the two week mark will result in a credit on your account that can be used for anything at Planet Gymnastics.
Participants must bring a lunch and snacks. We will offer separate seating at lunchtime for children with allergies. Please send your child to the gym with a filled water bottle. Bring two if you think they will drink the first one before the end of the day. Please send your child with a snack if they will be here in the morning.
Swim Attire (Penguins Only) – We recommend one-piece bathing suits and/or swim trunks and/or rash guards are okay. No t-shirts, shorts, or sewn-in floats allowed. No swim aids (inflatables, etc.) of any kind are allowed, as they can be a drowning risk.
Towels (Penguins Only) are not provided, please pack accordingly.
Goggles (Penguins Only) are recommended but not required. They are helpful in getting a child to submerge and gain comfort while doing so. We offer a variety of goggles at our pro shop. Please note that instructors will lead some skills without the use of goggles.
Hair Elastics. All children with hair that is long enough to tie back must have their hair tied back.
An extra set of dry clothing.
Gym Attire Please bring either a leotard or shorts and a T-shirt for the gym.
PLEASE NO: glass containers of any kind, jeans, belt loops, baggy clothes, jewelry, or footed tights. All children will be asked to take off their shoes and socks while at the gym.
Extended Day 4 PM – 6 PM for $10 per hour (select availability)
Please note; all children enrolled must be fully potty trained.
---
QUESTIONS?
Email: swimandgym@planetgym.com