Flip and Dip Fridays (3 – 5 y/o)
Come join us for our brand new preschool program. Begin in the gym and end with a swim. Children receive a 40-minute gymnastics lesson followed by a 30-minute swim lesson. Instructors available to assist with changing before swim. The session runs January 26, 2020 – June 14, 2020 (20 weeks).
Tuition: $760 when you pay in full or $160 per month (5 months of the session).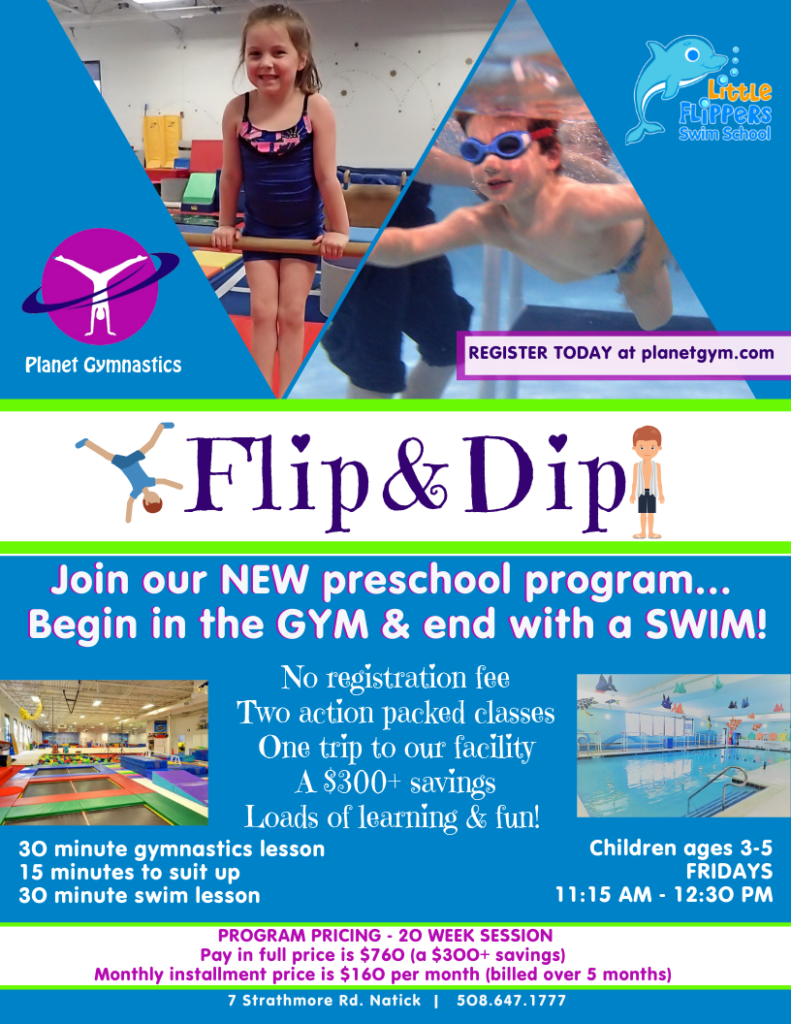 Note; If your student is under the age of 4 they must acknowledge and sign the waiver for Little Flippers Single/Double Layer Policy. Please have a signed copy with you for your first day of class. If you do not bring a signed copy, one will be available for you before the start of the program. Please click the link below for more information. Thanks for your understanding!