Flip and Dip Fridays (3 – 5 y/o)
Come join us for our brand new preschool program. Begin in the gym and end with a swim. Children receive a 30-minute gymnastics lesson followed by a 30-minute swim lesson. Instructors available to assist with changing before swim. The session runs August 25, 2019 – January 25, 2020 (20 weeks).
Tuition: $760 when you pay in full or $160 per month (5 months of the session).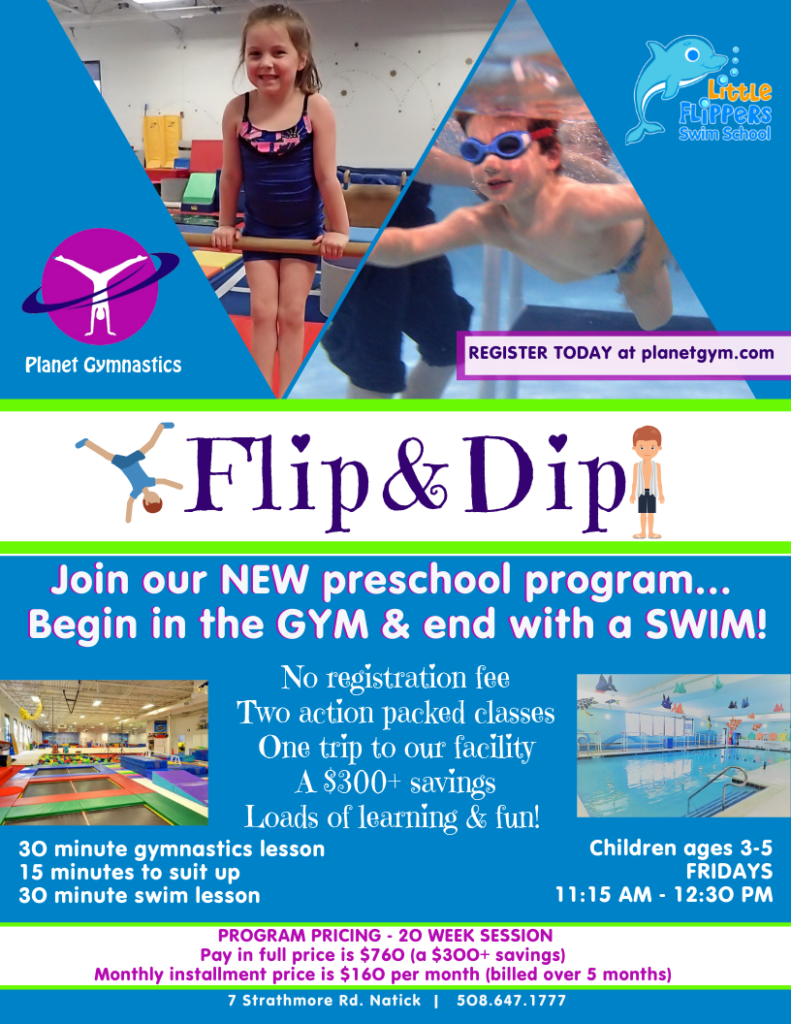 Still accepting fall registrations. Call to inquire: 508-647-1777